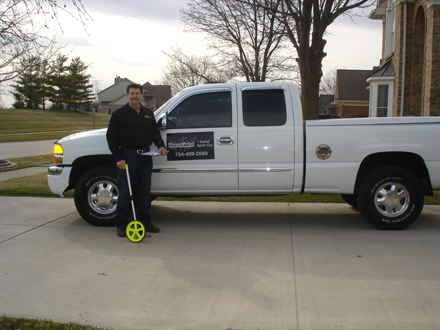 The Everlast Asphalt Corporation is owned and operated by Randy Bearden. For more than twenty years the company has delivered quality craftsmanship to homes and businesses in the Southeastern Michigan area. Everlast is a member of the Canton and Belleville area Chambers of Commerce.

Randy not only has the requisite educational training in asphalt construction and paving, he also has more than 30 years of on-the-job experience and the practical knowledge that comes with it.

With a Michigan Residential Builder's License, certification by the Michigan Department of Transportation, and a CDL-A Michigan Driver's License, Randy has the professional accreditation to run Everlast Asphalt.

When you hire Everlast Asphalt, you can be assured that the job will be finished and done right. Your job is not finished until you are satisfied. That's the Everlast Asphalt guarantee.

When you contact Everlast Asphalt for an estimate, Randy will personally respond and come out to view your project. He will provide you with a free estimate and answer any questions that you may have. He will see that your project is completed to your satisfaction.

Asphalt is Recyclable
When you look at the banner on our website, you'll see a vibrant green next to asphalt black. There is a reason for that. Everlast Asphalt is part of an industry that is environmentally conscious.

If you don't know already, asphalt is recyclable. In fact, the Federal Highway Administration (FHWA) estimates that of the 90 million tons of hot mix asphalt (HMA) that are milled and removed each year, 90% is reused in highway applications in one form or another, including pavements, subbase and fill.

About 1/3 of the 90 million tons is recycled into HMA, according to documents published by the National Asphalt Pavement Association.
As a responsible member of the community, Everlast Asphalt believes we should protect all of our natural resources and recycle as much as possible.
Recycled asphalt pavement helps protect our resources and prevents that same material from ending up in landfills.